After the success of last year's event, and the fabulous support they received from the various towns within the Blackwood River Valley,  the event organisers of the 2017 Tour of Margaret River road cycling race have approached the Shire of Donnybrook-Balingup with an exciting  proposal!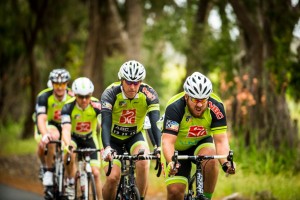 The Shire is keen to support the proposal, however it's important that we talk to the community about the impact and opportunities of hosting Stage 3 of the Tour which will finish in Balingup, and Stage 4 which will begin in Balingup . . . both on Sunday 12th November, 2017.
The 2017 event has already secured three of the top five female cyclists in the world along with a host friendly Australian & international cycling pros and cycling legends. We'll be able to meet them . . . and potentially work with the event organisers in hosting a 'meet & greet' presentation at Balingup Primary School!
Come along and learn more at the Community Information Session:
Date    – Monday 19th June, 2017
Time   – 9am – 10am
Venue – Balingup Community Centre (opposite the Balingup Tavern)
No RSVP's required.
Balingup Community Information Session – June 2017 – Poster
To learn more about the race – https://tourofmargaretriver.com/
Stage 3 – Sunday morning – 12th November, 2017 – is a 71km road race that will start in Nannup, go to Kirup via South Cundinup and Cundinup Roads, travel along Kirup-Grimwade Road, turn right onto Grimwade Road and down to the SW Highway, then turn left onto the SW Highway at Balingup, then left onto Bailey Heights, up the big hill, turning right onto Eliott Rise and finish near the Balingup Hillview Retreat. The King and Queen of the Mountain competition will be fought out up this hill.
Stage 4 – Sunday afternoon – 12th November, 2017 – is a 42km Team Time Trial that will start in Balingup, possibly near the Balingup Tavern and travel down Balingup-Nannup Road. Riders will be sent off in their teams of 6 to time trial back to Nannup. This is a very safe way to get riders back along the Balingup-Nannup Road, because there won't be any large pelotons of riders, just six riding in a line, with breaks between each team.
The event organisers are planning on having about 1 – 1.5 hrs between groups finishing Stage 3 at the top of the hill. Riders will rest & refuel in Balingup before setting off again for Stage 4. During this time, riders and spectators will want to eat, drink and shop, so the cafes and shops have a fabulous opportunity to showcase Balingup & maximise returns! But they'll need help to cater to the expected numbers so it's a fund raising opportunity bonanza for groups such as the CWA, Balingup Primary School P&C . . . and the list goes on!
The King and Queen of the Mountain competition is a fabulous spectacle . . . with approx. 600 – 800 riders, and potentially 1,500 people spectating!
For people living on Bailey Heights or Eliott Rise, the event organisers can 'pilot' residents up and down if/when they need to get in and out of their homes. They may just enjoy watching the show for a couple of hours.
The event organisers warmly invite community members to work with them in the lead up to the event. From my experience last year, they have a strong 'local first' policy ensuring that the event become an asset for locals towns.  They are enthusiastic and fun-loving and we invite people to get involved in any way they like.
Hope to see you on Monday 19th June, 2017 at the Community Information Session!